The making of an album is a journey. It's a craft. It's a devotion for something to be created. A carpenter starts to measure and cut. A luthier chisels for the right feel and tone on the bracing of a guitar. A writer of a novel begins to jot down the words to complete a book. It is the realization and hope that the end result will be something that the one who created can embrace.
You start with ideas, thoughts, emotions, experiences, love, distaste, excitement, disappointment, and hope. As a writer, singer, and performer, you try your best to put yourself and your life in the elements of the music, lyrics, and production of the songs. It's a hard balance. To make music that is relevant and something that you would want to listen to if you were on the other end of the song.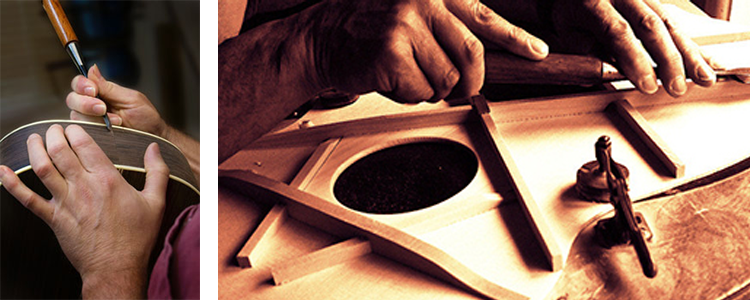 As an artist, you want your body of work to simply be enjoyed by others. That is one of the driving forces to making something. To know that the music you made meant something to others. It is a desire that the material will bring excitement, recall memories, or, add hope for tomorrow.
What will the reaction be when the long hours and critiquing of your work is finally complete? The outpouring of heartfelt emotion and the love of just making it happen is sometimes the only reward. Knowing that I did it can bring such contentment.
With any body of work, come expectations. The creator has expectations. The one receiving the work has expectations. My prayer is that your expectations are met and hopefully exceeded. That's why I do what I do.
May the album expectations be something that you enjoy.
Pre-order expectations the album at https://yancyriley.com/store
Luthier photos:
Left Picture – http://abitaguitar.com (Joe Manuel and Phil Patterson – Phil's two hands in photo)
Right Picture – https://avalonguitars.com