There was a time in my life when everything had to be a certain way. You know – everything in its place – clothes a certain way – a life not a mess. When I would head out of the door – I always made sure that I had a fresh ironed – and yes – starched shirt (sometimes pants too). You know – look your best, etc. I still practice this but it's a little different now.
I'm not talking about not having enough time to take care of the necessities. I'm not trying to mention the fact that there is not enough time in the day – or night – to accomplish all that needs to be done. It took two little ones for me to realize that – yes – it was OK to go out in the world with some wrinkles.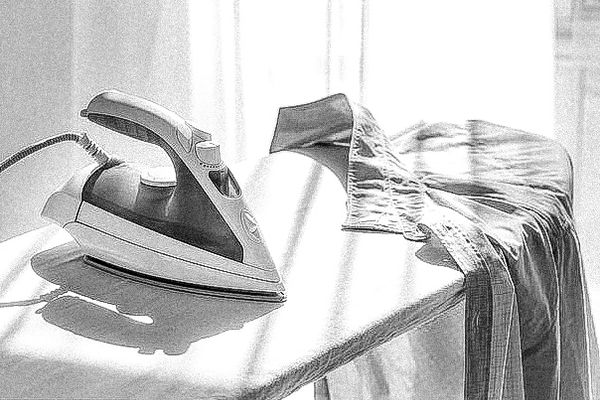 I would take the time to press and starch making sure that everything looked as crisp as possible. Then – the little ones would come in for a big hug to say goodbye. In my house – we learned to "hug like you mean it". That "all in" kind of hug. Hold and squeeze with all that you have. Got to love that! Time – effort – creases – gone. As you can imagine the wrinkle-free became not so wrinkle-free.
Life is so short and your time with your kids goes by so fast – why not enjoy the wrinkles. I sure would rather have wrinkles from some love than to be straight-laced without the love of my little ones.
Now that my daughter and son are older – I appreciate the wrinkles even more. Nothing beats the love of your children.
Live life with some wrinkles.
Hug like you mean it.